How did you get started in your career and what formal qualifications or experience do you have? 
Commencing my undergraduate studies with the goal of becoming an archaeologist, I completed a Bachelor of Arts majoring in 'Ancient History – Egypt and the Near East' at Macquarie University. At that time, the university offered degrees in Cultural Heritage and Museum Studies and I was able to take some courses, being interested in how artefacts are managed once they are excavated. Unfortunately, with the 2011 Egyptian revolution the same year, excavations in the country were halted and I was unable to take the next steps to gain practical experience in the field. Fortunately, I found a position with the ABC where I worked as a Collection Services Officer in their audio-visual archives and gained my first experience with collection databases.
A year later, fieldwork opportunities in Egypt and Israel arose where I discovered that I preferred the cataloguing and care of artefacts over the excavation process. It became clear to me that I would be well suited to working with collections in a museum environment and I enrolled in the Master of Cultural Heritage at Deakin University. During this time, I commenced at the NGV as an Assistant Registrar working on their interim collection storage improvement project, tracking artworks as they were moved in and out of storage areas to allow for the installation of new pallet racking, compactus and painting screens. This provided me with extremely useful experience that I was able to bring to my next role as Collections Manager at Shepparton Art Museum (SAM) where we recently relocated to a new purpose-built museum. Now working across all areas of collection management, I also completed a Diploma in Law and Collections Management to extend my knowledge base across critical legal issues faced by collecting institutions. 
I started my career wanting to dig up pottery and have found myself working in a museum with a collection focus on ceramic art…it's interesting where life leads you.
Image: SAM Collections Manager Claire Liersch ticking off the last artworks to arrive into the new collection storage following the relocation, 2021.
© Shepparton Art Museum. 
What does your role as Collections Manager encompass?
As the title implies, the role is to manage the SAM collection which encompasses many different responsibilities. So, let's work alphabetically:

Acquisitions: working closely with the curatorial team and donors/vendors to prepare acquisition assessments, undertake provenance research, develop donation forms and administer Cultural Gifts Program applications. 
Cataloguing: accessioning new artworks into the database and ensuring ongoing data integrity.
Conservation: assessing conservation needs according to priority and exhibition schedules and arranging treatments by specialist conservators. 
Digitisation: leading a dedicated Collections Officer and Photographer who are digitising the collection, seeking copyright and uploading artworks to the SAM collection website with the aim to make the whole collection searchable online. 
Enquiries: responding to collection enquiries and facilitating access to the collection for researchers.
Exhibitions: working closely with the exhibitions department to condition assess and prepare artworks for display and safe installation. 
Loans: facilitating loans of SAM artworks to other galleries and museums.  
Storage: arranging transport and custom packing for new acquisitions, maintaining location control and security in storage areas, and monitoring pest controls and environmental conditions. 
Valuations: arranging valuations to ensure that the collection is appropriately insured.
---
What knowledge and skills do you think are most needed for this role?
Commitment and a strong eye for detail are vital when managing collections. Artwork data needs to be accurately recorded for future reference, provenance documents must be carefully scrutinised to avoid breaches of national and international laws, and a hairline fracture in an artwork if left unchecked can turn into a major conservation issue. Risk management therefore is also a significant part of the role, along with the ability to communicate, compromise and work well within a team with varying departmental priorities. Every day presents a new challenge and the ability to be flexible, keep calm and carry on are essential. Creating networks within the sector to draw on expertise outside of your organisation and to create knowledge sharing opportunities are also a great advantage. 

What is changing in the field of collection management?
The climate crisis in recent years has forced a significant change in collection management worldwide. The GLAM (Galleries, libraries, archives, and museums) sector is a substantial energy consumer and museums are attempting to reconcile the need to reduce the sector's environmental impact with the need to maintain long term collection preservation. Rather than having blanket temperature and humidity parameters for collections the Bizot Green Protocol, which is slowly being adopted by more institutions, emphasises a more nuanced approach. To allow for the reduction of greenhouse gas emissions, the protocol advocates for broader environmental parameters within which institutions, based on their natural environment, the changes of season, and the vulnerabilities of their collections, instead focus on maintaining climate stability. The adoption of this protocol creates challenges for lenders and borrowers with stricter policies about how their objects can be displayed and the sector is working through how to manage this changing landscape.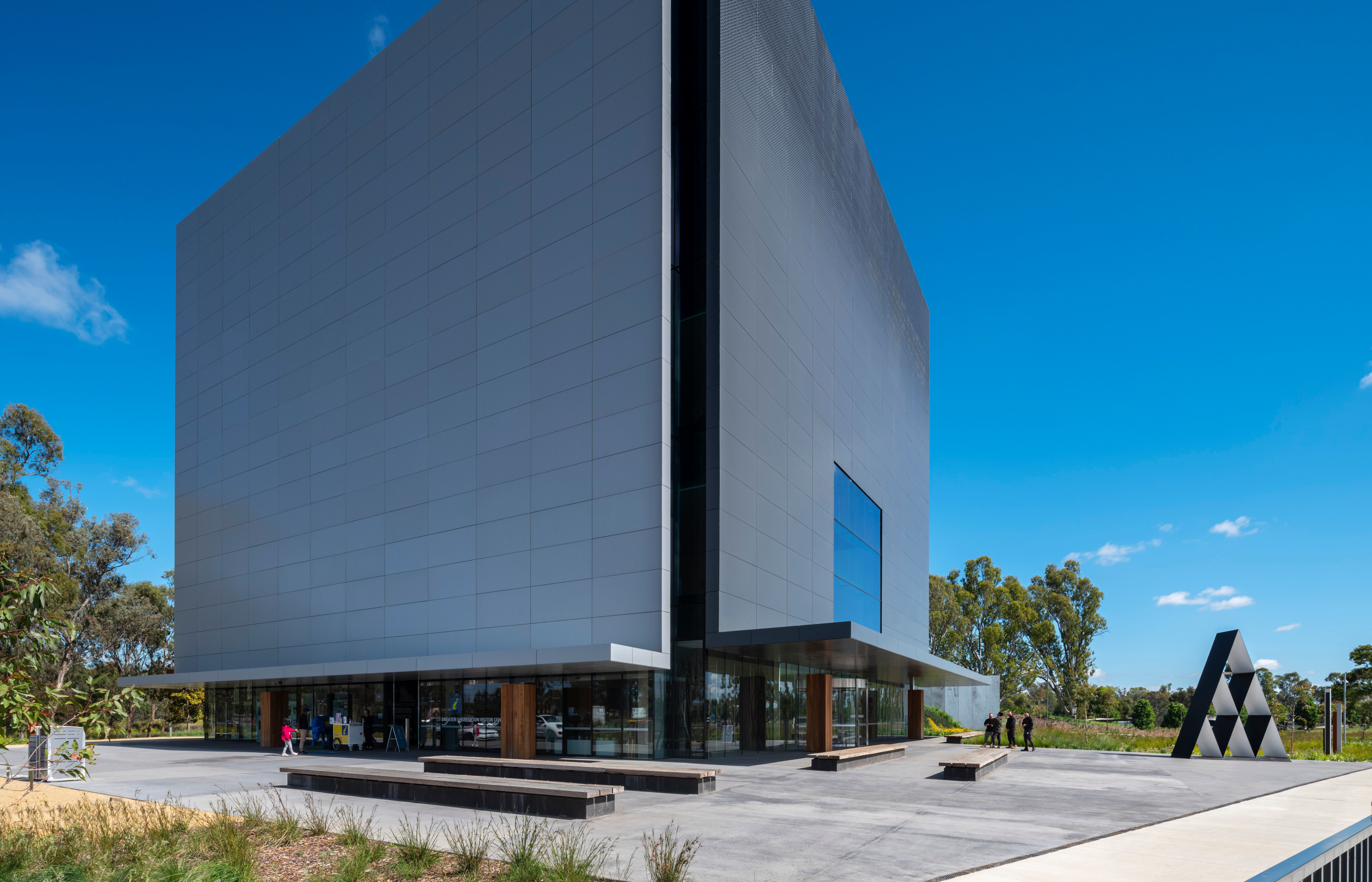 Image: Shepparton Art Museum, 2021. © Tim Griffith.
What has been your career highlight so far?
In November 2021 SAM flung open its new doors. For those involved, it was the culmination of years of intensive work to bring the dream of a new purpose-built state of the art museum to life. As Collections Manager I was responsible for planning and coordinating the collection relocation. I was fortunate enough to lead an exceptional team of SAM staff in preparing the artworks for transit, and to work in collaboration with the wonderful team from International Art Services who physically moved the collection. After two years of planning during a pandemic, the physical move was completed under time and without any damage to the works. Being involved in setting up a completely new museum is a rare opportunity and whilst challenging, the process was extremely rewarding and will remain one of the highlights of my career. 
---
What are the key issues for public galleries into the future?
As a largely unseen part of gallery operations, adequate collection and equipment storage is regularly overlooked in favour of creating new exhibition spaces. Institutions often continue to collect large scale works at unsustainable rates and host exhibitions with specially designed plinths and large travelling crates etc. that cannot be used in other contexts in the future. Without consideration of long-term storage solutions and a holistic approach, our institutions will take on significant costs in various forms, including commercial leases and impacts on landfill. Storage restrictions and costs need to be factored into decision making around designing new museums, fundraising, acquiring new works, deaccessioning, exhibition design and acceptance of travelling exhibitions.
---